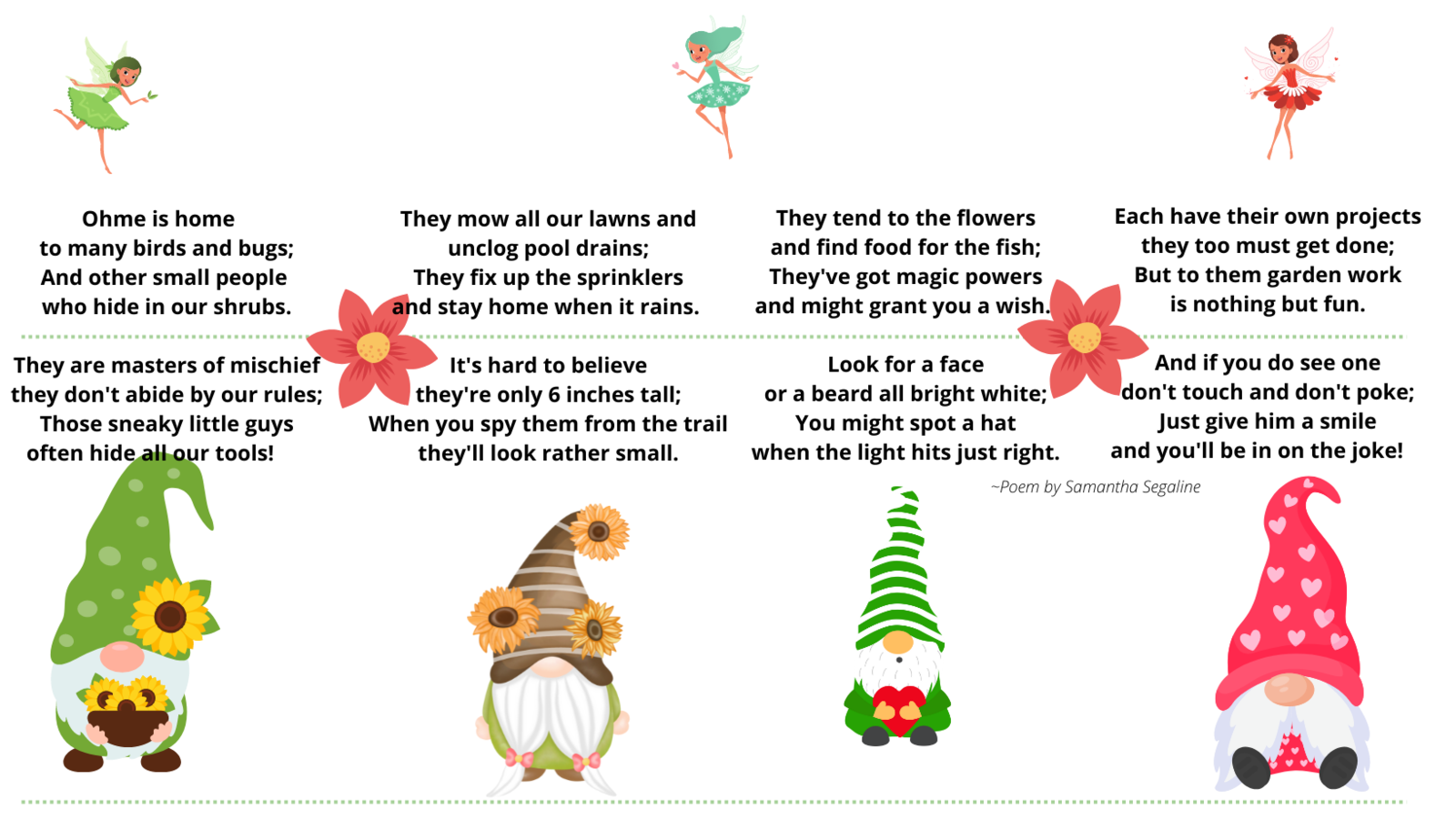 Join Us on a Gnome & Fairy Hunt!
How It Works
Our gnomes and fairies are hidden throughout the gardens. They range from 4 inches to 12 inches tall. They hide in trees, rock cracks or amongst the flowers.
Each month – starting May 1 and ending August 31 – the gnomes and fairies move to new spots on the first day of each month.
Pick up a Gnome & Fairy Map at the ticket office. The map is free and for all ages!
Find all 10 gnomes and fairies. A red zone on the map means you're close to spotting one. Just one hint: There are more gnomes than fairies.
This fun game is based on the honor system. No need for photos of the gnomes and fairies; just mark them off on your map.
When the map has been completed, turn it in at the ticket office to be entered into a monthly drawing for a prize. One map per group, please!
If you don't find all the gnomes and fairies, you can take the map home and complete it on your next trip later that month. Or, drop it off at the ticket office and we'll hold onto it for your next visit. Remember, each month is a different map.
Groups that complete all four hunts will be emailed a couple of hints to help them find the hidden treasure chest! Watch for those hints on Sept. 1.
Rules of Play
Stay on the paths and don't touch the gnomes or fairies. They don't bite, but they are shy.
Only 1 drawing entry per group. The fairies will be watching!
Only groups/individuals who have completed all four previous months will be eligible for the grand prize drawing in September, even if you find the hidden treasure chest.
Prizes
Initial Door Prize: Ohme Gardens sticker
Monthly Drawing: Small gift basket of Ohme swag
Grand Prize Drawing: Family season pass for the following year and some Ohme swag