Friends Society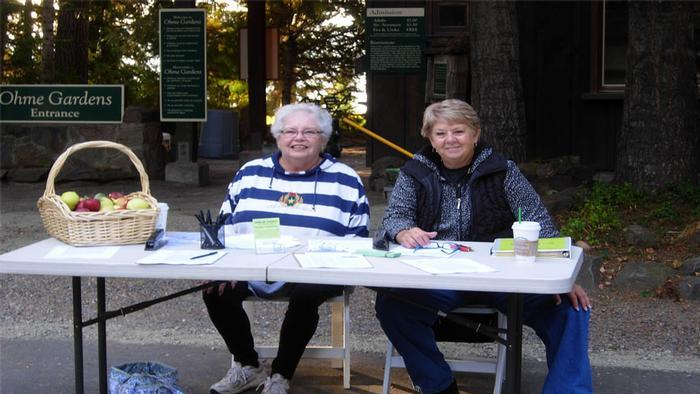 There is so much to do to sustain this beautiful, valley treasure. We have a dedicated staff who devote hours to the upkeep, maintenance and enhancement of the Gardens. Obviously they are doing a good job but they would love some help! A "Friends of Ohme Gardens" volunteer group was formed several years ago and registered with the State as a non-profit, 501(c)3 organization to do just that. Sadly though our "Friends" have moved away or retired. So now we are looking for some new friends to help us reactivate the group and help support our staff. Because this will be a new group, it will be up to the its members to decide what sort of projects and activities the group wants to take on.
Some ideas include:
Weeding and light gardening
Greet visitors/volunteers at special events
Develop and implement fundraising projects
Promote the Gardens at local, community events
Provide refreshments for "Make a Difference Day"
Create a plant list, bird list, etc.
Edit the "Tap or Scan" text
To get this off the ground the group will need a president, vice president, secretary and treasurer. Maybe there is a group of friends who want to get together and take on this project? Have some fun and help out the Gardens!
RSVP your interest to info@ohmegardens.org - and please forward this page to your friends or family members who might be interested!